RISE
, 2021.
"A choreographic voice like no one else's"
—The New York Times

Founded in 2014, Kyle Marshall Choreography (KMC) is a company that sees the dancing body as a container of history, an igniter of social reform, and a site of celebration. KMC believes in the creation, sharing, and teaching of dance as a way to deepen our knowledge of who we are as individuals, how we develop relationships, and ultimately societies.
KMC has performed at venues throughout the NYC area including: Chelsea Factory, BAM Next Wave Festival, Joe's Pub, The Shed, Roulette, Abrons Arts Center, Bickford Theater/Morris Museum and the Entertainment Community Fund Arts Center. National touring has included: Jacob's Pillow Inside/Out (Beckett, MA), FringeArts (Philadelphia), and New World Center (Miami). Choreographic Commissions have included: Philadelphia Museum of Art, Baryshnikov Arts Center, "Dance on the Lawn" Montclair Dance Festival, NJPAC and Harlem Stage. KMC has been in residence at Bethany Arts Community, Monira Foundation, 92Y, American Dance Festival, The Center for Ballet and The Arts at NYU and with The Joyce Theater at 280 Gibney Dance Center. The company regularly engages in educational and repertory workshops in high school and colleges throughout the region including; Bloomfield College, Trenton Central High School, Sarah Lawerence College, Rutgers University, County Prep High School and Virginia Commonwealth University. Director Kyle Marshall was a 2021-22 Caroline Hearst Choreographer-in-Residence at the Lewis Center for the Arts' Program in Dance at Princeton University. Additionally, Kyle has received a 2018 NY Dance and Performance Juried Bessie Award, a 2020 Dance Magazine Harkness Promise Award and was a 2020 Bessie Honoree for the revival of Colored. Kyle is a graduate of Rutgers University, a NJ State Arts Fellow and an adjunct professor at NYU's Open Arts Program.
Kyle Marshall Choreography is fiscally sponsored through The Foundation for Independent Artists.
Company Biographies
Kyle Marshall

Kyle Marshall
is a choreographer, performer, teacher and artistic director of Kyle Marshall Choreography (KMC), a dance company that sees the dancing body as a container of history, an igniter of social reform and a site of celebration. Since inception in 2014, KMC has performed at venues including: Chelsea Factory, BAM Next Wave Festival, Jacob's Pillow Inside/Out, Actors Fund Arts Center, NJPAC, Little Island, and Roulette. Kyle has received choreographic and dance film commissions from the Baryshnikov Arts Center, "Dance on the Lawn", Montclair's Dance Festival, Harlem Stage and THE SHED.
Kyle has received a 2018 NY Dance and Performance Juried Bessie Award, a 2020 Dance Magazine Harkness Promise Award and a 2020 Bessie Honoree for his revival of Colored (2017). He has also received choreographic fellowships from Princeton University, Center for Ballet and the Arts, and residencies from Monira Foundation, 92nd st Y, CPR, and Bethany Arts Community. As an educator, Kyle has conducted masterclasses, creative workshops, set choreography at schools including; ADF, Rutgers University, Ailey/Fordham University, Sarah Lawrence College, County Prep High School, and Eugene Lang/New School. He is currently an adjunct professor at NYU's Open Arts Program. Kyle is a former member of the Trisha Brown Dance Company, doug elkins choreography etc., and Tiffany Mills Company. He is a graduate of Rutgers University with a BFA in Dance and a NJ Arts Fellow.
Current Collaborators
Niara Hardister
(performer, she/her) is a New York based dancer and arts administrator from Riverside, California. She received a B.S. in Hotel Administration and a minor in Dance from Cornell University. Niara has performed work by Sara Erde at The Metropolitan Opera, Nicole von Arx, Jamel Gaines, Christopher Huggins, Helen Simoneau, Nicolas Fiery, Sofia Forero, PUSH Dance Company, the LV Dance Collective, Printz Dance Project, Tucker Davis, and Eryc Taylor. She is also the Programs Manager for David Herrera Performance Company.
Bree Breeden
(performer) is a freelance performance and media artist. They were born in Cheraw, SC, raised in NJ and now resides in Brooklyn, NY with their wife and son. They graduated from Montclair State University and is currently the managing director and artist with Proteo Media + Performance and is a dance artist with Kyle Marshall Choreography, Michiyaya Dance and Von Howard Project. Bree works primarily in collaboration with project based artists which includes Jessie Young, Janessa Clark, Jordan Demetrius Lloyd and Kinesis Project NYC. Outside of performance Bree enjoys filming, baking and exploring new landscapes.
José Lapaz-Rodriguez
(he/him) (performer) is a freelance dance artist and model from the Dominican Republic currently living in New Jersey. José is a Hanya Holm award recipient and he graduated from Mason Gross School of the Arts at Rutgers University with a BFA in Dance performance. José researches the interconnection of contemporary dance and voguing in concert dance in queer bodies as he is part of the ballroom scene. He has performed works by Matthew Rushing, Pam Tanowitz, Jordan Lloyd, Stefanie Batten-Bland, Roderick George, and Darrell Grand Moultrie. Aside from concert dance, he has performed as a cameo artist in the Off-Broadway 'Hercules' by Chase Brock, he collaborated with Mandy Moore for the Facebook Messenger commercial, Jermaine Browne for Rowan Papier's Telfar "The Same Beat", and danced in Chad Lawson's 'Prelude in D Major' VEVO music video.
KWAMI WINFIELD
(Sound Collaborator) is an artist from Jersey City, NJ currently based in Brooklyn, NY. Her work in sound attempts to emphasize the changeable nature of musical instruments through extended technique and exploration. Dial draws a line connecting possible sonic expressions back to the instrument via the body, betraying the intended use of instrument parts. She adds amplification to brass instruments that themselves amplify the micro-movements of the mouth and cavities within the body, approaching near-trance consciousness in performance and practice to project herself outside of a body. The body extends into the sound, within melodic and rhythmic incantations that imply a trajectory not influenced by parts, pieces, or internal chemistry.
Itohan Edoloyi
(Lighting Designer) is a Brooklyn born lighting designer whose work is deeply rooted in community and culture. Her work aims to continue storytelling in non-traditional ways, crafting meaningful experiences through the lens of light and immersion. Itohan is the lead curator for InLight Collective. She has collaborated with artists like Kaneza Schaal, Emily Johnson, Yarn/Wire, Edo Tastic and is the resident lighting designer for Kyle Marshall Choreography company in addition to the annual Open Call Series at The Shed. Her work as a curator and light artist has been published by Rosco Spectrum and presented at JACK Arts and LaMaMa Galleria. Itohan received the 2021 Lilly Award and was the recipient of the 2018 Gilbert V. Hemsley Lighting Internship.
Emily Wong
(stage manager) graduated with a B.A in Dance and is a freelance performer. She has worked in many venues- on Off-Broadway, Danspace Project, Culture Lab LIC, Butoh Festival 2019 and at Hollins University. As a dancer, she has performed at AOS's AAPI Festival, Dance/NYC Symposium, and in Brookfield Place. She is looking forward to working with Kyle Marshall Choreography!
Kristine Maria Gonzalez
(she/they) (marketing associate) is a Taino dancer, graphic designer, and lover of all things bright! Born in the Bronx, NY and raised in New Jersey by her amazing mom, Kristine completed their dance training at a local ballet school in Northern New Jersey and the New Jersey Performing Arts Center. They graduated cum laude from Marymount Manhattan College in 2016 with a Bachelors of Arts in Dance Studies (Dance, Community and Social Justice) and a minor in International Studies. After graduating, Kristine discovered Pure Barre, receiving their certification in 2016. They currently teach Pure Barre in Jersey City. They have worked with dance educators such as Sharron Miller's Academy for the Performing Arts, Ballet Academy East, Marymount Manhattan College, in addition to The Mayo Performing Arts Center and Urban Bush Women. Recently, Kristine graduated from New York University with their Masters in Performing Arts Administration, focusing on marketing and racial equity, diversity and inclusion within performing arts organizations. She is a firm believer in the difference the arts can make in an individual's life and strives to be able to share and create equal opportunities for community members to not only experience the arts but fall in love with them just as much as they have.
Cayleen Del Rosario
(performer) is a dance artist based in New York City from Las Vegas, Nevada. Her work has been presented at Triskelion Arts' Collabfest, Provincetown Dance Festival, CPR Center for Performance Research's Fall Movement, WAXworks, Truro Center for the Arts, The Tank, and many DIY and site-specific spaces. As part of her ongoing performance research, Cayleen has danced professionally with artists Sharleen Chidiac, Elena Demenyeko, Andrea Geyer, Maya Lee Parritz, I-ling Liu, Kyle Marshall, Tsuneko Tanuichi, and Alexa West among others. Cayleen earned her BFA from NYU Tisch, which included studies at Salzburg Experimental Academy of Dance, and is currently a MA candidate at The New York Graduate School for Psychoanalysis. Cayleen is a founding member and teacher at PAGEANT, an artist-run dance studio and performance space in East Williamsburg.
Nik Owens
(performer) began his movement experience as a competitive gymnast for 15 years and began his dance training in his senior year of high school and continued at Wesleyan University, where he received a BA in Dance and a certificate in Environmental Studies. He has worked with Nicholas Leichter, Tania Isaac, and Kyle Abraham/Abraham.In.Motion and has performed works by The Dance Exchange, Gierre Godley's Project 44, Aaron McGloin Dance, Raja Kelly/The Feath3r Theory, Bryn Cohn and Artists, Helen Simoneau Danse, The Bang Group, Abdul Latif D2D/T, Kayla Farrish- Decent Structure Arts, and 10 Hairy Legs. He has worked on several duet projects and has been commissioned to create works at Rivertown Dance Academy in New York and The Wooden Floor (under David Dorfman Dance) in California. He currently collaborates and performs with Tiffany Mills Company and David Dorfman Dance. In 2021 he began working on a solo of his own creation called The Right Kind and plans to continue that project's choreographic journey. He is very excited for and by the opportunity to work with Kyle Marshall Choreography!
Cal Fish
(sound collaborator) is a multi-disciplinary artist from Sea Cliff, NY currently based in Brooklyn. They graduated from Bard College with a joint degree in studio art and music. Since graduation they have shared interactive works and multi-sensory performances at galleries, diy venues, festivals, community art spaces, and public parks, including; CANADA Gallery, Governor's Island, Flux Factory, and Peace Park. Sound as a medium for communication and user-friendly kinesthetic technologies have remained at the center of Cal's work. They have toured extensively with various music and art projects in the U.S. and have also performed in Europe and Canada. Cal currently hosts a radio show called Anthroapology, organizes interdisciplinary art events, makes clothes out of their studio at the Living Gallery, and works in collaboration with many amazingly inspiring artists and organizers.
Edo Tastic
(Visual Director) is a visual artist based in New York City. His artistic path began with poetics works. After collaborating to add layers of sound, pairing them with film and photography to paint visual storytelling. To date, he has produced poetic videos, films, and a short documentary: "The Poetic Catharsis Of Edo Tastic". In October 2021, he self-produced a fashion-forward poetic short film; "Abducted: A Living Poet", not yet released. He has produced fully conceptualized poetry readings in apartments, rooftops, and art galleries both in New York City and Jersey City. He has published two books "Effects" and "He Was Here", part of a 12-book poetic memoir,
BURPS
.
His work in hair and makeup began as a model, in front of the camera. This passion led to other areas, first assisting stylist Andre Austin, having a makeup mentor, and friendship with David Frank Ray and Donyale McRae, who inspire his desire to develop a timeless style. Hair came next, drawn to colors and style for overall polish.
In 2017 and 2018, Bloomingdales commissioned poems for their stores in Soho and The Flagship 59th Street. In March 2021, Edo produced his first visual art show in Ma's House Residency titled Nothing Is Something combining sound, poetry, lecture, lighting, and visual art in a span of a week. In August 2022, he participated in a group showing at La Mama Galleries. He is currently working on a show titled Land Here! consisting of over 150 visual art pieces.
He began working with Kyle Marshall Choreography in 2021, lending his makeup skills to "Stellar" at Baryshnikov Theatre. Today, he hones all his skills to provide visual directing to Kyle Marshall Choreography with the premiere of "Onyx".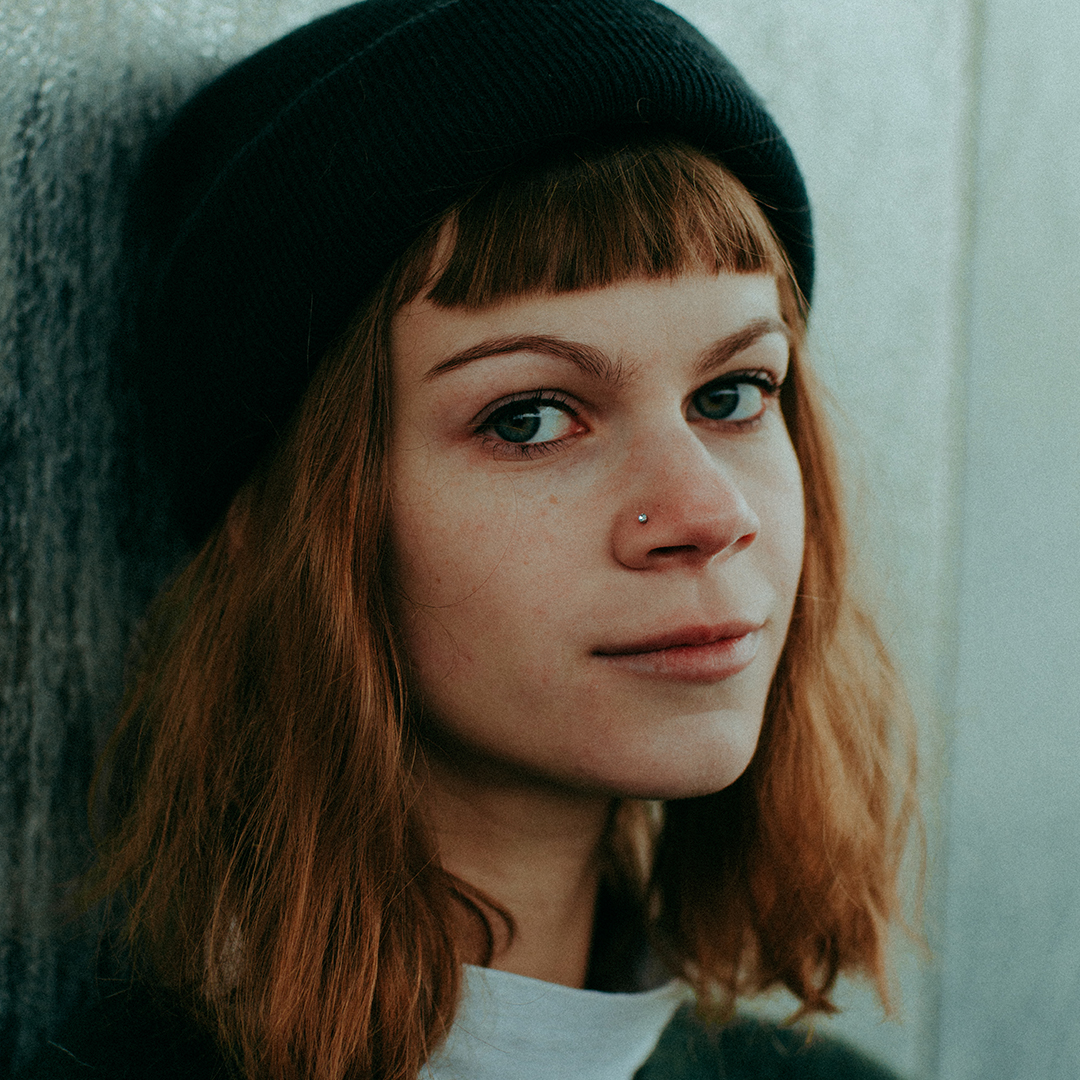 Madalyn Rupprecht
(company manager) is a dancer, choreographer, and arts administrator born in Baltimore and now based in Brooklyn. As a dancer, she has performed works by Doris Humphrey, Martha Graham, Jodi Melnick, Kathleen Kelley, Fredrick Earl Mosley, Alwin Nikolais, and Abby Zbikowski, and has performed at venues such as the 92nd Street Y, Jacob's Pillow, and The Joyce Theater. As a choreographer, she has been selected to present her work at NYU Tisch School of the Arts, Montclair State University, Bridge for Dance's Uptown Rising Performance Series, and as part of the Post/Future Performance Festival, and the Bailar al Sol International Dance Festival in Puerto Rico.
As an arts administrator, Madalyn has worked with Jacob's Pillow Dance Festival, Michelle Tabnick PR, Proteo Media + Performance, and Eryc Taylor Dance in various managing and marketing positions. In addition to being KMC's Company Manager, she is a Communications Assistant at Dance/NYC. She holds a BFA in Dance and a BA in Journalism from Montclair State University.
Founding Members
Oluwadamilare (Dare) Ayorinde
is a Nigerian - North American freelance creating dance artist living in New Jersey. Since Rutgers University he has worked with Colleen Thomas, Bill Young, Netta Yerushalmy, Company Stefanie Batten Bland, Kayla Farrish, Douglas Dunn, Anne Teresa De Keersmaeker for a broadway lab, The Trisha Brown Dance Company and his dear friends Kyle Marshall Choreography and Miriam Gabriel + Carlo Antonio Villanueva. He has presented work at Smush Gallery, Morristown Museum, Stuffed Arts and Movement Research Monday's at Judson. This year Oluwadamilare is Dance on the Lawn's fifth Emerging Commissioned New Jersey Choreographer.
Bria Symoné Bacon
is a New Jersey native and a multi-disciplinary artist currently exploring performance, poetry, and styling. She has worked with the Stephen Petronio Company, Parijat Desai, Marielis Garcia, and Netta Yerushalmy. She is a 2017 graduate of Rutgers University (Mason Gross School of the Arts), and will return to complete her masters' degree in Dance Education. Bacon is elated to be performing with KMC in the 2019 BAM Next Wave Festival.
Miriam (mimi) Gabriel
is a performer and creator. She co-creates video work with Zora Schiltz-Rouse and Sophia de Baun under Mizo Productions. She has made dance work with Carlo Antonio Villanueva. She is currently involved in dance projects with Kyle Marshall Choreography, Maya Lee-Parritz, and Stephanie Acosta. Past projects include working with the Stephen Petronio Company, Merce Cunningham Trust and performing for GREYZONE, Zultari Gomez, Lisa Fagan, Sarah Lifson and Kayla Farrish. She is in Carlos Cardona's and Sophia De Baun's Feature Film Scenes from a Breakup and Dan Rosen's short film, Squeezed.
She is a graduate of Rutgers University and works around New Jersey and New York as a domestic worker and food server. Stay updated on her projects and work at
miriamgabriel.com.
Myssi Robinson
is an artist from Richmond, VA. Home is currently Jersey City and the movement worlds of David Dorfman Dance, Kyle Marshall Choreography, and the ColemanCollective. Since graduating from Mason Gross School of the Arts at Rutgers University with a BFA in Dance, Myssi has maintained a visual art practice of marking, design, and simple construction. Her work has been presented by Mana Contemporary, the Jersey City Theater Center, the Gallery at Nimbus Dance Works, BAAD! and the Bronx Museum of the Arts. Myssi's next interdisciplinary solo show will live at Smush Gallery in March 2020. In all the working, empathy is queen.
Past Collaborators
Ariana Speight
Taína Lyons
David Lee Parker
Damani Alfreida
Derek Crescenti
Molly Galbraith
Monica Gonzalez
Jonathan Johnson
Kelli McGovern
Meagan Woods
Morgan Preston
Sarah Lifson
Nicholas Sciscione
Carlo Antonio Villanueva
Sophia Leewah